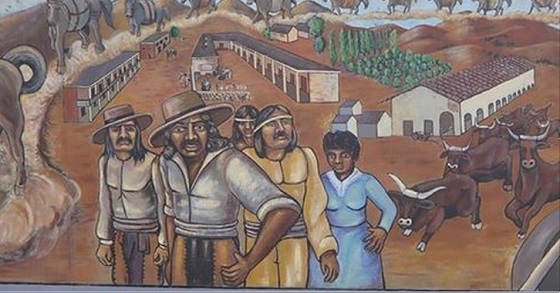 The "pobladores" - over half the founders of Los Angeles were black
---

Looking back:
Black Americans in California
NOTED INDIVIDUALS
---
These social processes produced individuals whose attainments would have made them national figures except for their color. Foremost among this group was James P. Beckwourth, a shrewd and enterprising explorer, fur trader, and speculator. Beckwourth contributed much that has not been appropriately recognized to the history of the West. Yet this Black man's White contemporaries, like Kit Carson and Jim Bridger, have been so widely acclaimed that they are now legendary figures.

Other notable individuals include Edward P. Duplex, who was elected mayor of Wheatland in Yuba County in 1888; John Scott, a member of John Fremont's second western expedition; J. Goodman Bray, manager of tourmaline mines in Mesa Grande and founder of the tourmaline mining industry of San Diego County; Biddy Mason, a slave emancipated in Los Angeles by a United States District Court of Appeals judge, who be came a wealthy philanthropist; and Mary Ellen (Mammy) Pleasant, perhaps now the most widely recognized among the early notables.

A prosperous and influential San Francisco businesswoman, Pleasant supported, and at times helped finance, the fight to end slavery and to gain citizenship in the free states. This struggle, in its various phases, engaged Black Americans throughout the nineteenth century. Pleasant was associated with both the citizenship movement in California and abolition activities in the eastern United States.

Structures designed by architects and builders also express the Afro-American presence in California. During the nineteenth century, it was commonplace for a master carpenter or brickmason to both design and construct buildings, a practice which continued into the twentieth century. These early builder-architects created much of the environment that now represents the state's architectural history. Included in this group were Black men. However, Black builder-architects, like their White contemporaries, have remained virtually anonymous, save for recollections and eyewitness accounts recorded in people's memories.

Amos Brown (1900-1965) and Paul R. Williams (1897-1980) were important professional Black architects. Brown, of the San Francisco Bay Area, designed residential structures, while Williams, a prominent Los Angeles architect, received considerable acclaim for both commercial and residential structures. In the 1920s, as a young architect, Williams received a number of commissions from the Black business community to build commercial structures. Several of these buildings have been listed as historic resources, albeit for their historical rather than their architectural merit. Architecturally distinctive designs created by this architect have been recognized through peer review. The Music Corporation of America building in Beverly Hills won the American Institute of Architects Gold Medal Award in 1960 for the most outstanding building in Southern California.

Numerous professional builders, both master carpenters and brick- masons, gained reputations constructing residential properties. John Barber, John Coleman, Lemuel Grant, and Robert Booker were known to have constructed commercial buildings as well.

Only two of the commercial buildings associated with these men are extant. One is Redding's Lorenz Hotel (1904), and the other is the old administration building at Fresno City College (1915). Booker's Black contemporaries credit him with the Lorenz building's construction, although no documents have been found to corroborate this testimony. Black people, witnesses to construction of the old administration building, say that the Grant brothers (Los Angeles-based Black brickmasons) were retained to complete the detailed masonry around the building's windows and archways. Their White contemporaries, however, dispute the validity of this claim. For neither building have any documents been located to verify the builder's name.
PICS
Boyers House Santa Clara County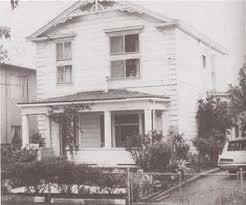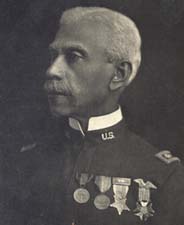 Friends of Colonel Allensworth

Old Administration Building
(OAB) at Fresno City College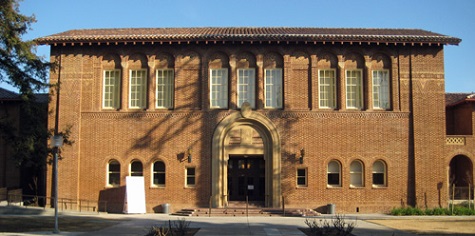 Spanish Renaissance building was the first permanent
structure on the Fresno State Normal School campus
Lady Lorenz Hotel
Redding California 1902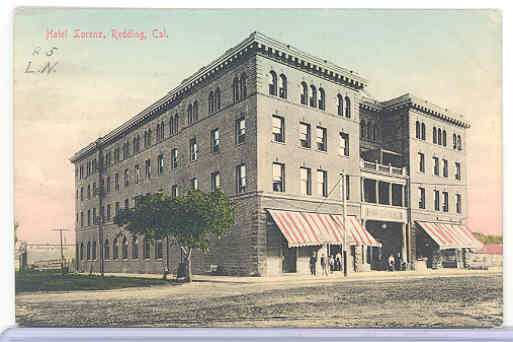 by Marilyn Rountree and Dottie Smith

Construction on the Lorenz Hotel began in 1901; opening day was 18 October1902. Gold from a Lorenz family-owned Trinity County gold mine enabled recently widowed Mrs. Susan Lorenz to purchase a block of swampland beside the railroad tracks in Redding and build the hotel and operate it as a family enterprise for several generations. When completed, the renowned Lady Lorenz hotel with its "early Beaux Arts Classical/ Renaissance Revival" architecture was considered one of Redding's most prestigious. It was the 1st building in Shasta County to boast an elevator and was the 2nd four-story commercial building built in town. Today the hotel is the 4th oldest brick building remaining in Redding.
---
Chatsworth CA
Largest Mexican land grant in California
The Tongva, Tataviam (north), and Chumash (west) Indians had lived and thrived in the Valley and its arroyos for over 8,000 years. They had numerous settlements, and trading and hunting camps, before the Spanish arrived and took their homeland in 1797 for the Mission San Fernando Rey de España and Las Californias ranchos.

The first Spanish land grant in the area was in the northern part of the San Fernando Valley. It was called Rancho Encino (present day Mission Hills on the Camino Viejo before Newhall Pass). It was given to Juan Francisco Reyes who built an adobe dwelling beside a Tongva village at a natural spring.

Rancho Encino was short lived, though, with the land traded so a Mission could be sited and built there. Mission San Fernando Rey de España was established in 1797 as the 17th of the twenty-one missions. The land trade granted Juan Francisco Reyes was similarly named Rancho Los Encinos, and was also located besides springs at the present day location of Los Encinos State Historic Park in Encino.

Later the Mexican land grants of Rancho El Escorpión (West Hills), Rancho Providencia and Rancho Cahuenga (Burbank), and Rancho Ex-Mission San Fernando (rest of valley) were established to cover the San Fernando Valley.

The aftermath of slavery in the western hemisphere
The arrival of the Spanish colonists—participants in the Atlantic slave trade and owners of both Indian and African slaves—introduced such concepts as chattel slavery and involuntary servitude to the area. Anglo settlers from the Southern and Eastern United States brought centuries of experience with slavery to California. Many free and enslaved people of African ancestry were part of the California Gold Rush (1848–55), and many were able to buy their freedom and freedom for their families, primarily in the South, with the gold they found.

There were a number of Gold Rushers of African ancestry, probably fewer than 4,000. One of the miners was an African American named Edmond Edward Wysinger (1816–1891). After arriving in the Northern mine area of the California Mother Lode in 1849, Wysinger and a group of 100 or more African American miners were surface mining in and around Morman, Mokelumne Hill at Placerville, and Grass Valley.

Pre-Anglo Days
Mexico inherited much of the Southwest upon independence from Spain in 1821. President Vicente Guerrero, who was of Spanish, African and Native American descent, abolished slavery within Mexico in 1829. This law was intended by its proponents as a counter-measure against the settlement of Anglos, who used slave labor in their Texas cotton plantations.

Northeastern San Fernando Valley (now District 7 of the Los Angeles City Council) was the district (prior to its move north) was one of the areas attracting the large-scale migration of black Americans in those hard-pressed years. By 1947. It was noted that the district's population was "nearly 50 per cent Negro." It was customary in those days to identify participants by their race. ie, white bride. the Charioteers were Negro. The band was Mexican, and so forth. It was a hey day of amalgamation, what we today would call the "taboo" of race-mixing.

But nowadays, the district is bordered by the Santa Susana Mountains and unincorporated Los Angeles County lands to the north, Porter Ranch to the northeast, Northridge to the east, West Hills, Canoga Park, and Winnetka to the south, and the Simi Hills, Ventura County, Simi Valley to the west. The nearby Chatsworth Peak in eastern Simi Hills overlooks the district.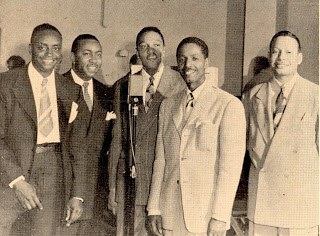 Not a Claim to Fame - San Fernando Valley Porn Capital of the World (Chatsworth, Camarillo) Twelve Billion Dollars per Year Industry
Chatsworth raining frogs in this unassuming hamlet
In fact, Chatsworth, California produces 85% of the world's pornographic content. The white chicks: all of the top female talent agencies are located in or within the Chatsworth local radius. Female performers are flown or fly to Chatsworth to work in the adult industry. The black men: all of the world's top male talents live or travel to Chatsworth California for work. Every major and minor adult DVD Company is in the local Chatsworth radius.
---
Phoebe Colburn, freed slave who made a fortune
by Dottie Smith, redding.com
Travelin' in Time is a weekly look at historical places in the north state.

The locations

Phoebe's story takes place in Shasta and also at the Foot-of-the-Mountain Station, once a popular stopping place alongside Noble Emigrant Trail in eastern Shasta County.

The history

Phoebe Colburn was born around 1818 into slavery in the South. She arrived in Shasta County in the early 1850s as a freed black illiterate slave. By the time of her death in 1876, she had become a shrewd businesswoman and amassed herself a small fortune.

Because she could not read or write, all of her legal documents were signed with a mark, usually witnessed or notarized by her friend Col. William Magee, who she referred to as her "best friend of all others on Earth." Over the years, Phoebe either purchased, lent or sold many pieces of Shasta County property. Magee was a surveyor who made the first official map of Shasta County.

Phoebe's first-known legal transaction took place in 1854 when she purchased a house in Shasta from Harrison Shurtleff for $700. Her "best friend" William Magee witnessed the execution of the deed. Magee made the house his home while Phoebe worked as his cleaning woman and housekeeper. Phoebe lived in another house at Shasta.

In 1855, Phoebe held the mortgage on Thomas Freeman's American Ranch property in Anderson so he could pay the money he owed to the seller, Major Pierson B. Reading. This transaction made her quite probably the first woman to hold a mortgage in Shasta County. The American Ranch was no mere ordinary ranch; it was instrumental in the establishment of Anderson.

The next place for Phoebe is at the Foot-of-the-Mountain Station beside Noble Emigrant Trail east of Dersch's Stopping Place in the early 1860s.

William "Billy" Smith owned the place and Phoebe worked for him as a cleaning woman and housekeeper. Smith was having a hard time making the stopping place a paying business and was going into debt. Because Phoebe was thrifty and saved her money, Smith borrowed $500 from her.

But he could not repay the loan. In 1865, he deeded the 40 acres on which the Foot-of-the-Mountain Station stood, plus 240 more acres to Phoebe.

Phoebe continued to operate the stopping place.

The building included a bar, a gambling hall, and a dance hall on the top story with six bedrooms off to the side. It also included a wraparound 12-foot veranda and a front entrance with two large 8-foot high glass topped doors that opened into an impressive hall.

In the late 1860s, she sold the house and property to George Schuler, a German immigrant, for $1,100. Phoebe, however, continued to live in and operate the stopping place until 1870 when Schuler paid off the last of his debt and received his deed. He and his family moved into the building and made it their home, and Phoebe moved back to Shasta.

The patents for the land were originally signed by Abraham Lincoln and have been handed down from Smith in the 1860s to Phoebe and to George Schuler in 1870. Schuler family descendants still own this property. The house and barns no longer exist.

Phoebe died in Shasta in 1876 and left a sizeable estate. She left her clothes, valued at $100, to her niece in Mobile, Ala., and directed that the rest of her estate go to her best friend of all others on Earth, William Magee. Her estate was valued at $3,000, a sizeable amount, particularly for a black woman and former slave.

The present

Phoebe is buried in the "colored" section of the Shasta Union Cemetery on the west side of the cemetery, surrounded by an impressive wrought-iron fence. Her best friend William Magee is also buried in the Shasta Union Cemetery, but some distance away. He is buried close to the front entrance beside the second of his three wives beneath an impressive granite monument.

There is another interesting and unknown twist to Phoebe's story. Close to her grave is another ornate grave bearing the inscription: "Erected by Phoebe Colburn, to the Memory of the Faithful Indian Boy John, died March 30, 1858, aged 15 years."

Dottie Smith is the author of "The Dictionary of Early Shasta County History." Check out her daily history blog at www.redding.com. Contact her at historydottie@yahoo.com.
© 2010 Record Searchlight. All rights reserved. This material may not be published, broadcast, rewritten or redistributed.
---
Alvin Aaron Coffey ~ Born a Slave in Kentucky, became a 49er, a pioneer, and prominent citizen
Early years : before freedom
Book of Reminiscences. Alvin Aaron Coffey was born a slave in Mason County, Kentucky on July 14, 1822 as the property of Margaret Cooke. His parents were Lewis (Larkin) Coffey and Nellie Cook[e]. Coffey arrived in California in 1849 at the beginning of the Gold Rush. He was one of the few Californians who left a written account, Book of Reminiscences, which described his journey to California and his subsequent history in the Golden State.

Coffey was sold to Henry H. Duvall in 1834 who took him to Missouri. Duvall then sold him to Dr. William Bassett in 1846. In the spring of 1849, Bassett joined a wagon train that assembled in St. Joseph, Missouri for a departure for California. Dr. Bassett took Coffey with him, separating him from his wife, Mahala, and two children. Mahala was also pregnant with a third child. On May 2, 1849, the wagon train left St. Joseph, Missouri on a five month journey to California.
Redding Springs
A forty niner. Alvin Coffey arrived at Redding Springs, California on October 13, 1849. He searched for gold on behalf of Dr. Bassett and himself. Bassett, who had been ill the entire time, decided to return to Missouri in 1851. Coffey had saved $616 from his diggings which Bassett kept as his own, and then returned to Missouri with Coffey. Once there in 1852, Bassett sold Coffey for $1,000 to Mary Tindall. Another slaveholder, Nelson Tindall, already owned Coffey's wife, Mahala, and their three children.

California Success Story. Since he was already familiar with the California gold fields, Coffey persuaded Nelson Tindall to allow him to return to California to earn money to purchase his freedom. He agreed and Coffey was back in the gold fields by the fall of 1854. By 1856, 34-year-old Alvin Coffey earned enough to purchase his freedom for $1,000. He then earned another $3,500 to purchase the freedom of the rest of his family by 1857. Coffey returned to Missouri to bring his wife and three sons to California while two older daughters were left with a grandmother in Canada until he was able to reunite them with the family in 1860. On December 22, 1858, their next child, Charles Oliver Coffey, was born free in California.

Red Bluff (Tehama County). With all of his family ultimately reunited in the West, Coffey settled down to the life of an enterprising homesteader in Tehama County, at Red Bluff. He had worked the Shasta Mines, during his second sojourn in California, from 1854 to 1857, and at one period had vested interest in the Sutter Mines, as well. Ever the entrepreneur, Coffey (and his growing family, variously operated a laundry and raised turkeys.

The Modoc Wars - a 'buffalo soldier' of sorts. Coffey was in position to be employed by the government during the years of the Lava Beds war when treaties were being established with the Modoc Indians. Pacification was not immediate, what with the rather intractable "Captain Jack" and his guerrilla fighters, but for the resourceful Coffey, it was a chance to turn a challenge into a money-maker. He owned the teams engaged by the Commissary Department, providing horses to the U.S. Army and offering his services as a teamster. His five sons also took up homesteading in Tehama County at the time when allotments of one hundred fifty to six hundred acres were allowed a single owner.
Shasta County, California
The Coffey family settled in Shasta County, California where he homesteaded a small plot of land. The 1870 Census listed the Coffey family as having $1,500 in property. During the Modoc Indian Wars in 1872, Coffey provided horses to the U.S. Army and offered his services as a teamster. Later, Coffey operated a laundry and raised turkeys. He and his wife raised their children on property he had homesteaded. Those children attended Logan's school for African American and Native American children in Shasta County that Coffey had helped found in 1858.

See Coffey's Book of Reminiscences

Coffey died October 2, 1902.

Honors and Distinction

As his end approached, his fellow pioneer society members visited him often during his last days, and attended his funeral in a body. A paragraph from his obituary prepared by them, the full text of which may be found in the library of the Society of California Pioneers, is the finest statement of tribute which can be paid to his memory:

Alvin Coffey was a noble man, ever generous to his unfortunate neighbor. Perfectly honest, he paid every debt he owed and was brave.

The (virtual) Museum of San Francisco adds their own AMEN to that one: "We would like to repeat that he was brave, indeed." [Sue Bailey Thurman, Pioneers of Negro Origin in California]

In 1887 Alvin Coffey was inducted into the California Society of Pioneers and was a member for more than 15 years prior to his death. He is the only African American to achieve that distinction. Coffey died in Beulah, Alameda County, California on October 28, 1902.
www.blackpast.org/aaw/coffey-alvin-aaron-1822-1902
---
Others who were virtually unknowns to later times
In contrast to the prominent Alvin Aaron Coffey, some blacks were virtually nondescript. All the more so if you happened to be unlettered. Only after the fact, has history learned of some of them.

One pioneer, brought to California as a slave, was known in the legal records (uncovered by history) as "Washington"
"Washington"

What is known:
He was a black man who was enslaved to Franklin Stewart when he was brought to California.
Stewart had held him in slavery for seventeen years in Arkansas, Missouri and California.
He was granted his freedom at White Rock in Butte County on May 4, 1852.

At the time of release he was about 33 years old, with slight copper-colored skin.
See Beasley, Delilah L. The Negro Trail Blazers of California, p.86
See Billington, Monroe Lee and Roger D. Hardaway. African Americans on the Western Frontier, p.18

"Know all men by these presents that Franklin Stewart of the County and State aforesaid do, for and in consideration of seventeen years of faithful service of my slave Washington, rendered by him in the State of Arkansas and Missouri, hereby set free and emancipate him the said slave, his age about thirty-three years, color slight copper and relinquish all rights in the said slave Wahsington which I might be enititled to in law or equity

"Given under my hand and seal this day 4th of May A.D. 1852 Eldorado County Recorder's Office Franklin Stewart of Butte County"

See Taylor, E.H. et al. "California Free Papers" The Journal of Negro History, Volume 3, Issue 1 (Jan. 1918), 47.

See Rudolph Lapp. Blacks in Gold Rush California
See Loren Katz. The Black West (a documentary & pictorial history)
See Delilah L. Beasley (of Oakland). The Negro Trail Blazers of California
See Monroe Lee Billington and Roger D. Hardaway. African Americans on the Western Frontier
See Sylvia Roberts. Mining for Freedom (blacks in Gold Rush California)
See Sadie Sheafe. Looking at Black Male Sexuality (& whiteman's latent fears) ♠
---
Blacks in the California Gold Rush
Mining for Freedom: Black History Meets the California Gold Rush (by Sylvia Roberts)

Did you know that an estimated 5,000 blacks were an early and integral part of the California Gold Rush?

Did you know that black history in California precedes Gold Rush history by some 300 years?

Did you know that in California during the Gold Rush, blacks created one of the wealthiest, most culturally advanced, most politically active communities in the nation?

Few people are aware of the intriguing, dynamic often wholly inspirational stories of African American argonauts, from backgrounds as diverse as those of their less sturdy- complexioned peers. Defying strict California fugitive slave laws and an unforgiving court testimony ban in a state that declared itself free, black men and women combined skill, ambition and courage and rose to meet that daunting challenge with dignity, determination and even a certain élan, leaving behind a legacy that has gone starkly under-reported.

Mainstream history tends to contribute to the illusion that African Americans were all but absent from the California Gold Rush experience. This remarkable book, illustrated with dozens of photos, offers definitive contradiction to that illusion and opens a door that leads the reader into a forgotten world long shrouded behind the shadowy curtains of time.
---
John Wade known as "Nigger Jack" - prosperous Calaveras pioneer
Documented Details

Jack was born into slavery on the Robinson plantation in North Carolina.

He was raised there with the owner's son Tod and they remained lifelong friends.

Tod Robinson took Wade to Georgia and later to Texas, where both men married and began families.

Mrs. Robinson brought Jack (John) with her to California when she rejoined her husband there.

Jack's wife and daughter, Jane, were sold in Texas and he was never reunited with his family.

He stayed with the Robinsons for several years and, somehow, he gained his freedom in California.

He later mined for gold on the Stanislaus River near Knight's Ferry.

He bought a plot of land near a spur at the base of Table Mountain, eventually became 460-acre ranch, southwest of the O'Byrnes Ferry Bridge. later known as "Nigger Jack's Point."

Living alone, he mined for gold on his property, built two cabins, prospered financially, and owned a herd of one hundred cattle.

Though he kept to himself he made himself a successful businessman, was known as a man of some substance, and was well liked and respected by his neighbors.

He remained illiterate but with the help of friends, he nevertheless voted in every election after 1870.

He died of pneumonia in 1907 and was buried on his property.

In 1958 the Tulloch Reservoir covered his property site.

A photograph of him with Cornelius P. Robinson appears in this work.

See Sylvia Roberts. Mining for Freedom, pp.75-79

"Jack" was a cattleman who died on his range at Green Springs on March 2, 1907.

When he died his entire estate, valued at $12,000, was to go to his only child, Jane Wade.

Unable to write, Wade's mark on the July 29, 1906 will was witnessed by Charles E. and Jennie Wilcox.

Executor Cornelius P. Robinson was to be given the entire estate if Ward's daughter could not be located.

When last heard of, she was a resident of Memphis, Tennessee.

See "Jack Wade Made Will" Sonora Union Democrat, September 28, 1907

---
California's Black History
The work of preserving California's rich African-American heritage is critical to the quality of life for the Golden State's black citizens.
TIMELINE: African Americans in California
Val Verde in southern California, the Black "Palm Springs"
Key points in Black African-American history and the California Gold Rush.
African American Museum & Library at Oakland
The Logan Family, black entrepreneurs in Cottonwood
Alvin Coffey - Shasta-Tehama black pioneer and early SF leader

friend me (facebook)